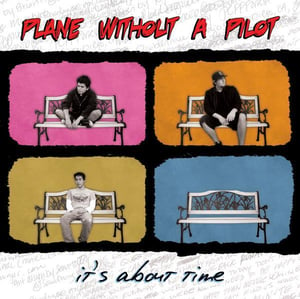 $

10.00 - On Sale
Plane Without a Pilot - "It's About Time" (LP)
$10.00 - On Sale
Truly amazing Pop-Punk Rock at it's finest! Pick up the debut full length record from Southern California's Plane Without a Pilot, you won't be dissatisfied! The new breed of an amazing pop-punk band from the roots of San Diego.
Produced & Engineered by Roland Ware.
Mixed & Mastered by Jeff Forrest.
"It's About Time"
Tracklisting:
01. What I Would Do
02. Your Best Regret
03. Day In Day Out
04. It Doesn't Matter
05. Going Nowhere Fast
06. In The End
07. Everytime
08. Just Let It Go
09. Song For You
10. One Way Ticket
11. Giving Up (Acoustic)
12. Never Know
13. A Better Place
All songs written and performed by
Plane Without a Pilot.